Many small business owners believe that they can handle all their accounting themselves. All they need to do is buy some accounting software, enter in the numbers, and everything's in the black.
But hiring a chartered professional accountant, like one at Naicker & Associates, can really help you navigate the complicated financial waters of owning your own business. Here are some ways an accountant can help you:
During Start-Up
Give lots of advice
Whether it's choosing the software, tracking expenses, or explaining how to separate personal and corporate expenses, accountants can help a lot
Ensure you're following the government regulations
Tax laws are incredibly tricky and confusing. Why not have someone who understands them ready to help you?
Assist with the business plan
A good accountant can help you decide what's best – sole ownership or a corporation. We can also help you with your business plan when you're starting out.
Hiring suggestions
Should you be hiring a contractor or an employee? What paperwork do you need to file, depending on your decision?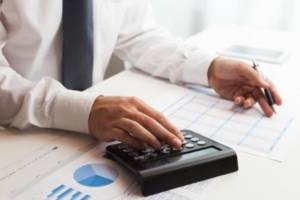 During Regular Business Operations
Oversee payroll
A small business demands a lot of your time. Do you really want to be sitting in front of your computer, entering numbers and hoping you're not making any mistakes?
Taxes
We can handle it all – tax payments during the year, tax forms for your employees, how much GST you must pay, and financial reports for the CRA.
Setting a budget
It's easy to lose track of your expenses and start spending past your means. With a small business, it's critical to have a budget and stick to it.
So if you're thinking of setting up a small business, or already have one running but need a good accountant, come and talk to us at Naicker & Associates. We already help numerous small businesses in Port Moody, Burnaby, Coquitlam, and beyond. We can help you by taking the guesswork out of your money questions.