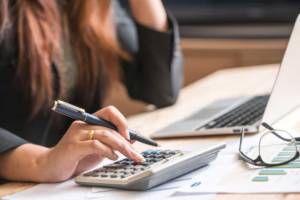 Accounting is a complex field requiring specialized training and certification. Finding the right accountant for your business can be challenging, and if you are not an accountant yourself, you might wonder how to determine if you have chosen a good one.
Here are some tips to take the frustration and doubt out of finding the accountant that is right for your non-profit organization, charity or society.
Look for the right kind of accountant
It is important to note that non-profit accounting is different from for-profit accounting.
The handling of restricted funds is one example where their knowledge and practices will differ. Tax Exemption is another difference in Not-For-Profit accounting; knowing which income is exempt from taxes will determine the bottom line for your organization, registered charity or society.
Save yourself time and frustration by looking for an accountant that specializes in non-profit accounting and preferably has a profile including other non-profits as clients.
Examination
One of the first things you should do when considering which accountant to work with, is to confirm their technical skills. As a Chartered Professional Accountant (CPA) in Port Moody, and servicing the Tri Cities, and the Lower Mainland, including Burnaby and New Westminster, we gladly share references and testimonials with prospective clients. It is important that you are comfortable verifying references and information for yourself, without feeling there will be a negative attitude towards you for checking references.
When reviewing the portfolio of a potential hire, there should be evidence of their experience, including proof of their CPA Designation. The CPABC Members Directory is a great resource as well, which provides a listing of a large majority of accountants across British Columbia; but note, that not all accountants are listed with this directory as it is not a mandatory requirement to be listed.
Test communication
Ask your candidates to explain statements including financial, activities and cash flows to you. If you understand the where, why and when of your financial statements, then you will have a stronger working relationship with this accountant, as they are able too communicate with you effectively.
When seeking an accountant in the Tri Cities, whether it be for Non-Profit or For-Profit, it is important that the accountant should have excellent technical skills, and just as important, good communication skills to explain all the reporting details and legal financial requirements to you and your staff.
Ethos
Reduce your shortlist by looking at accountants' personalities and attitudes. Try to ascertain their position on certain issues, such as donor contributions and fundraising. If you determine if a potential accountant believes in your mission and cares about what your organisation does, it will be a more cohesive fit with your organisation's culture.
Choose an accountant with a passion for not-profits and the work you are doing. As a Chartered Professional Accountant business in the Tri Cities including Port Moody, Naicker & Associates CPA have both the experience and expertise to see that your not-for-profit benefits as much as possible.
Whatever your accounting needs for your not-for-profit, registered charity or society, contact Naicker & Associates, CPA in Port Moody, "because life is about more than numbers."