Christmas might just be the second most important time of year from a financial perspective. People are spending more, businesses are hiring more staff, parties and presents are everywhere, and a smart person is checking with his or her accountant to make sure they're prepared for the season. Here are a few accounting tips for the holidays.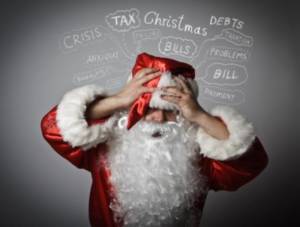 Personal Accounting
This is the time of year when credit cards get charged to the max and people start taking on far more debt than they can handle. The best tip we can give you is to set a hard budget for the holidays and don't spend over it. If you're unable to control your spending and Metrotown is calling you, or last year is still hanging over your head, debt counseling might be the best idea.
Business Accounting
Small business accounting never rests, whether you're in Port Moody or Burnaby. Even though it's the holidays, don't forget to keep track of your cashflow and make sure you're ready for any eventuality. Make sure you are billing what you need to – don't leave things to the last minute or, worse, forget altogether.
Finally, know what is tax deductible when you're planning Christmas Parties or buying gifts for clients. You don't want to go overboard at Brown's without knowing what fringe benefit you may enjoy.
If you have any questions and want to talk to experienced accountants and tax experts, call us at Naicker & Associates. We can make your Christmas a little less stressful.