There are many advantages a chartered professional accountant can bring to businesses, large and small, and the average person. One area where they provide a lot of assistance is in the world of tax planning. By hiring an accounting firm with staff members that have over 20 years experience, like the staff at Naicker & Associates, a person or company can benefit from the numerous advantages that brings.
Proactive Tax Planning
Tax planning is all about looking towards the future and being ready for it.  One of the most common mistakes people and organizations make is by not considering all their options and not making well-informed decisions. The better decisions you make today, the better prepared you will be for the future.
CRA Experience
A good CPA isn't going to just fill in the T4 and send you a bill. A good CPA is going to learn your business or learn your personal financial situation. They will make sure you understand everything that you can do to help yourself in the future. They're going to provide their expertise at dealing with the Canadian Revenue Agency to make sure you're protected.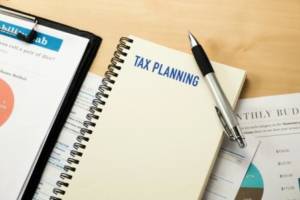 Adjustments and Changes
They're also ready to change their plans if that's what is best for you. Tax planning doesn't follow one path, but many paths towards the future goals of the client. As your life changes, or your business changes, a good CPA will change your strategies and goals with it.
Intelligent Alternatives
This is never only one way to do something and Naicker & Associates doesn't give the same tired advice to all their clients. The opportunity to have multiple alternatives presented to you will help you be prepared for tax season and you'll be ready for what comes next.
Right now, Naicker & Associates helps numerous businesses in Burnaby, Port Moody, and all over the Lower Mainland, with comprehensive tax planning for the future. Being prepared is the best way to be and we want to help you.